Classes

Private Lesson Registration
Private Lesson Registration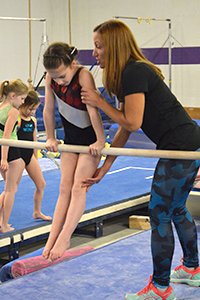 Gymnastics World of Twinsburg offers private lessons for those athletes looking for personal attention to work on specific skills. If you would like to schedule private lessons with an instructor you must first become a gym member. Price for annual family membership is $40/year. Online registration can be completed below.
Please call 330-486-1320 to set up specific time and day for private lesson.
Instructor fees vary and are separate from the gym fee.
Gym fees are as follows:
$10 per each 1/2 hour
$5 for each add'l athelete per each 1/2 hour