Classes

Hornets (5-6 years old) invite only
Hornets (1 hour 30 minutes)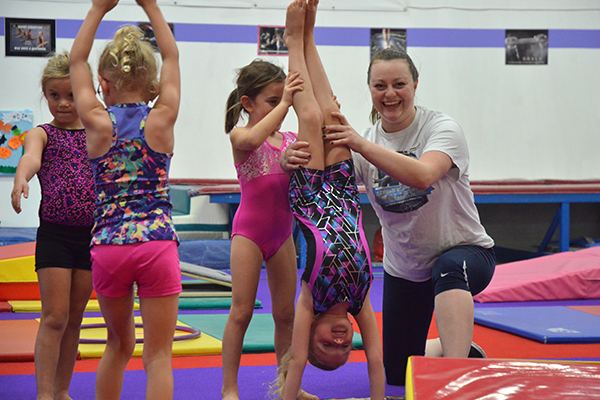 Hornets is an accelerated pre-school gymnastics class for girls 5 to 6 years of age with prior experience in our Gymbee program. The longer class time will allow for more skill development. Hornets class is a great introduction into our developmental and competitive team program.
Please refer to our "Recreational Classes Policies & Procedures" document regarding new COVID-19 protocols & additional attendance information.
We offer no contract, month-to-month tuition. You may register at any time during the 2020/2021 school year ending May 29th. Please see our "FEATURES and FAQ" of this billing program for more information.
$40 annual family Recreational Membership fee and tuition due upon class registration. Monthly tuition will be prorated (if applicable) prior to billing.

*Previous Gym World Gymbee program experience or staff recommendation required for enrollment.
Register Below for our Hornets class
**PLEASE NOTE - ENROLLMENT AND TUITION IS EFFECTIVE AS OF YOUR REGISTRATION DATE. We cannot take pre-registration or hold spots for a later date.**