Know Your Score!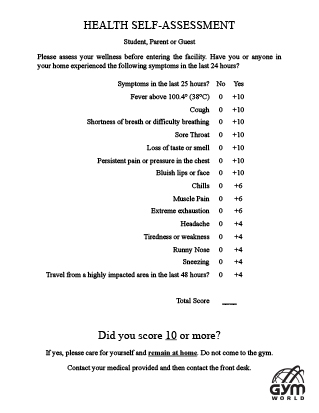 KEEP OUR WORLD SAFE!
For the health and safety of all who visit Gymnastics World, we ask those entering the building evaluate themselves and their children using our Health Self-Assessment. Upon entering, you will be asked your "Score" by a staff member.
This form does not need to be filled out each time you enter the building, simply self-assess using the form so you can relay your score to a staff member.