Classes

Ninja Class (ages 4-5 and 6-11)
Ninja Classes (ages 4-5 and 6-11)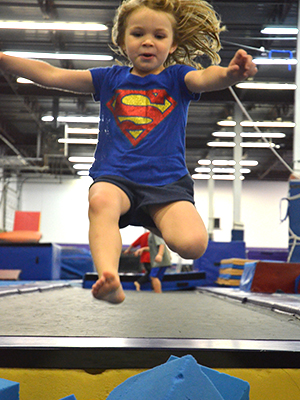 Ninja class is a fast-paced class combining skill instruction, cardio and obstacle courses.
Ninja class includes the dedication and discipline of martial arts, and the strength and agility of parkour to create an amazing sport that produces confident athletes.
"Little Ninjas" is for boys and girls ages 4-5 and meets for 45 minutes each week. Child must be potty-trained to be enrolled in class.
"Ninja Class" is for boys and girls ages 6-11 and meets for 55 minutes each week.
Please refer to our "Recreational Classes Policies & Procedures" document regarding new COVID-19 protocols & additional attendance information.
$40 annual family Recreational Membership fee and tuiton due upon class registration.


Summer Flexi-Schedule begins June 15th

Choose 5,6,7,8 or all 9 Summer Session Classes
Upon enrolling in class, Please fill out the form below to choose the weeks you wish to attend. Your tuition will then be adjusted to reflect the number of weeks you choose. If you do not fill out the form, you will be charged the entire 9 week session price.

CLASS CHOICE FORM* ((must be completed AFTER registering for class below)