Classes

High School Training
High School classes (2 hours each)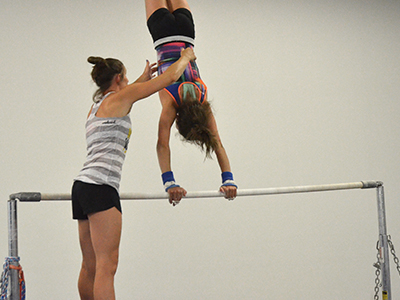 High School Classes are meant for the high school age gymnasts who desire off-season training. Practices will focus on OHSAA requirements and bonus combinations.
We offer no contract, month-to-month tuition. You may register at any time. Please see our "FEATURES and FAQ" of this billing program for more information.
$40 annual family Recreational Membership fee (if due) and tuition due upon class registration. Monthly tuition will be prorated (if applicable) prior to billing. Enrollment begins upon registration.

Register for High School classes below.
Enrollment begins upon registration.